"Hooked on Fashion" or everything about fashion under one roof
Date: 7 - 9 November 2019
Place: Bulgaria
TexTailor Expo unifies all sectors of the fashion and the textile industry under its mission and vision. The presence and collaboration of specialists and leaders from each stage of the textile manufacturing process, closes the cycle and envisages formation of new business contacts, exchange of ideas and know-how.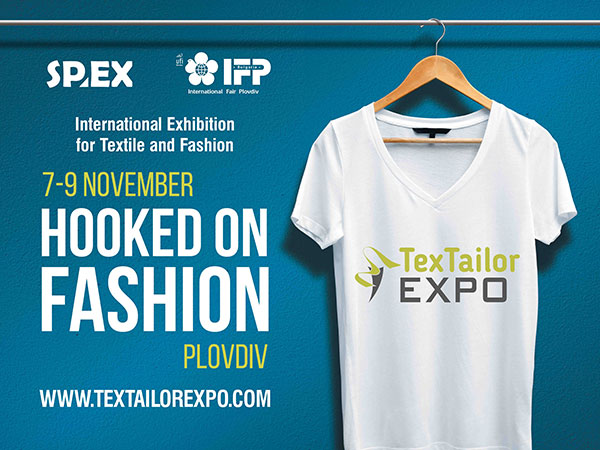 Within three days, from 7 to 9 November, Bulgarian and foreign companies will be presenting their products and services to more than 3000 manufacturers, foreign traders and wholesale clients from all over Europe.

This year's streams will be the following:
- Equipment for the Tailor
- Supplies for the Tailor
- Apparel Sourcing
- Ready-to-wear
- Leather and leather products
- Professional education
Further in the Expo' program you can enjoy the fashion shows of young and established designers as well as our key speakers who will introduce to us the trends and innovations in the industry.
We would be glad to welcome you as one of the exhibitor in any of the selected streams after completion of the Registration form.

For further info go to www.textailorexpo.com or find us on Facebook - @textailorexpo. You can also contact us by phone: +359 885 049 557 or +359 884 802 362.